Mental health awareness during social isolation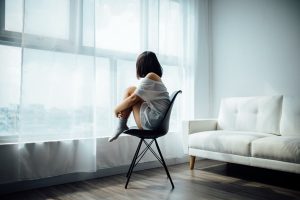 The outbreak of COVID-19 has been incredibly stressful for many people, resulting in feelings of increased anxiety and depression for some. Unfortunately, for those with pre-existing mental health conditions, the stress of COVID-19 can be too much to handle, leading to feelings of hopelessness and doubt.
Pacific Medical Centers recently launched a campaign focused on mental wellness during COVID-19, designed to foster connections during social isolation. PacMed knows that COVID-19 has led to a mental health crisis, both in Washington state and around the world. The team of mental and behavioral health providers at PacMed can teach us how to properly spot mental health concerns and the right questions to ask our family and friends who may be experiencing feelings of loneliness and isolation during COVID-19.
To help share further insights on how COVID-19 has impacted our mental health – and how Pacific Medical Center's COVID-19 campaign aims to help those currently suffering from mental health illnesses — nurse practitioner Simon Katumu with Pacific Medical Centers' can help. Katumu answers common questions about social isolation and its impact on mental health during COVID-19, along with the importance of understanding the connection between physical health and mental health.
Who is most at risk for depression?
Everyone can be affected by depression during this pandemic but most specifically, people that have had a prior history of mental/emotional conditions can be at a higher risk. This may include prior episodes of depression, anxiety, postpartum depression, etc. Also, people whose lives have been affected significantly by the pandemic such as job losses, losses of loved ones, experience with COVID-19 (such as being severely sick with the virus and being intubated in the ICU), etc. may also be at a higher risk for depression.
The economic impact of this pandemic has also affected us in one way or another, but some of us have been affected more than others. Also, people who are outgoing and derive energy from being around others may be affected by social distancing and the inability to go out and socialize. Those who consume news continuously, including social media, may find the information emotionally draining and depressing as well.
What specifically can readers do to avoid depression?
Try as much as possible to maintain your usual routine, which includes waking up at the same time every morning, exercising safely and regularly, eating healthy, getting enough sleep every night, limiting your consumption of the news / making sure your news sources are reliable and trying to stay in touch with friends and loved ones virtually, via FaceTime, Zoom, Skype, etc.
When should someone seek help?
If you notice that your emotions and feelings are affecting your ability to function and/or your relationships, then it may be time to seek professional help. Some people may notice that they are more irritable, impatient, not sleeping well, constantly worrying or being anxious about getting the virus, their financial wellbeing.
We all get concerned by what goes on around us and have thoughts and discussions about our jobs, families, the economy, and that's perfectly fine, but there's a level of nervousness, worry and uncertainty that is not healthy. When this happens, it is wise to seek medical help.
Why is it important to seek help?
Sometimes we go through life thinking that we are alone and no one else understands what we may be going through. We may think that we are the only ones who feel the way we do and maybe even think that something is wrong with us, but there's help. Many of the issues that we face are also experienced by so many around us and there is professional help available.
Anything else we should know about depression during this time?
The brain just like all our other body organs can be sick. Just like there is no shame in seeking help for our hearts, livers and lungs, there is no shame in seeking help for our brains as well. It is perfectly fine and there is help available.